By admin on Aug 5, 2015 in Politics
View the article's original source
Author: Mark L. Bail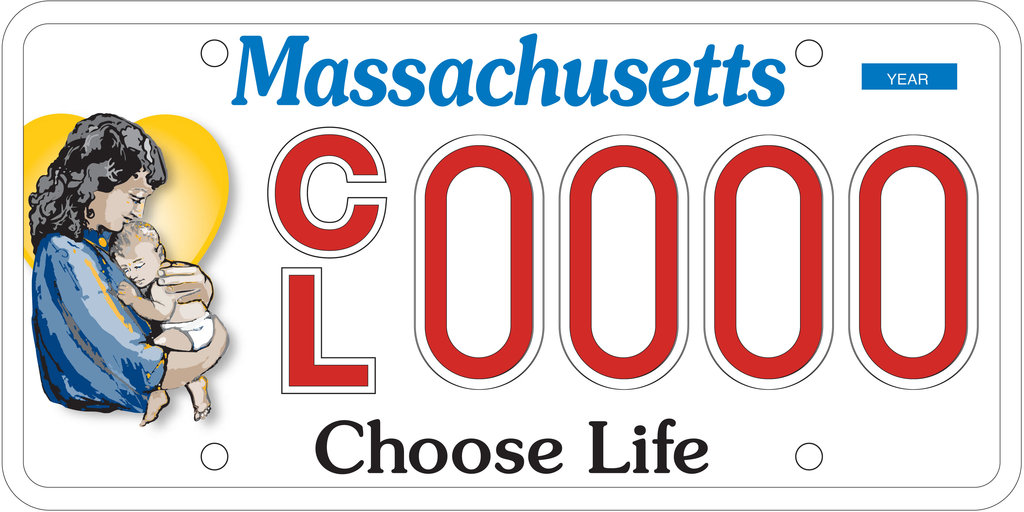 Call the Satanists or the Church of the Flying Spaghetti Monster. They may want their own license plate too. Maybe NORML would like a license plate with a marijuana leaf. I don't even like to think of what NAMBLA might want. But fair's fair, if all it takes is
a registered charitable organization can submit a design to the Registry of Motor Vehicles, post a $100,000 bond to protect the state from financial loss, and obtain applications and fees from at least 1,500 drivers who want the new plates. The state returns the bond if more than 3,000 of the specialty plates sell within two years.
The anti-abortion license plates are a national project. In Massachusetts, the cost a plate holders is $60. Twelve dollars goes for the costs to manufacture the plate. Twenty-eight dollars goes to the charitable organization.
Across the country, motorists can purchase specialty license plates to show their support for state-approved groups or institutions, such as public universities, firefighters, veterans, and … anti-abortion activists? Twenty-nine states offer anti-abortion "Choose Life" license plates.

Among them, 15 states explicitly route the proceeds to anti-abortion organizations or crisis pregnancy centers, nonprofits that advise pregnant women against abortion. CPCs have been caught lying about the physical and mental health risks of abortions, and many of them are affiliated with religious organizations.
Massachusetts seems to be one of those 15 states. Legally, I don't see a way to exclude politically objectionable charities, and frankly, I don't have a problem with any charity participating in the license plate program. I suspect that the ability to bond for $100,000 prevents pro-choice organizations from bothering the license plates.
Tolerance and diversity extends right and left.